Bali umbrellas are stylish and beautiful in their appearance. Nothing brings the tranquilty and beauty of Bali into your garden or special event like a handmade Balinese Umbrella. Each of these are carefully handmade in Ubud Bali by traditional makers. Manufactured from top quality parachute weatherproof material, solid timber posts with gold embossing and topped off with a carved Gold Embossed crown. Underneath you will see ornate webbing and genuine bamboo ribbing, whilst the edges are embellished with Bells, Tassles and Metalic hearts.
Limited Sale
Free Postage on All Flag Orders Over $100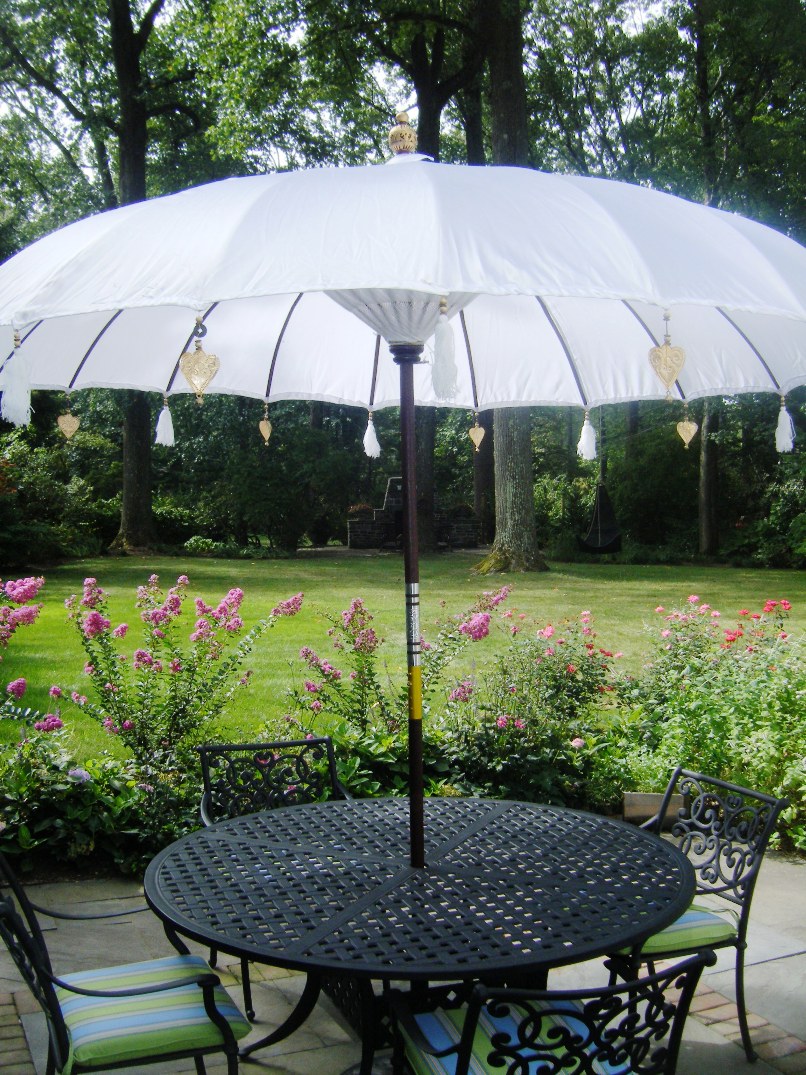 Avaialable in 2 sizes and 4 colours. The extremly rare 3 metre wide large umbrella (pictured) which is also ideal for creating shade and also our large Triple Tier Balinese temple style umbrellas.