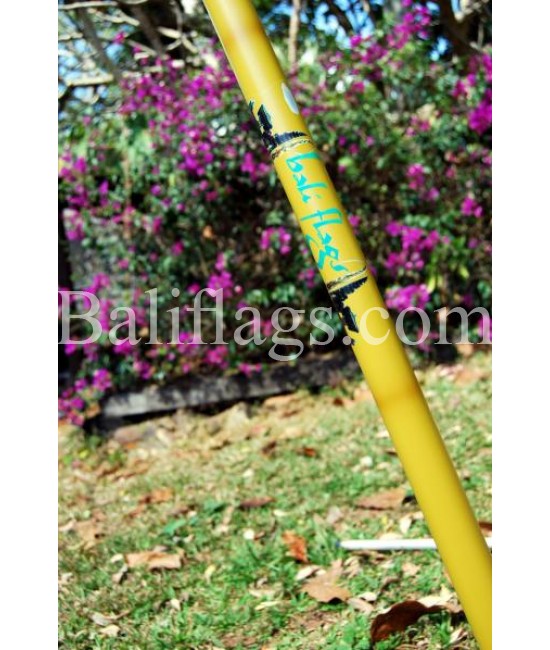 AUD 49.95
Ex Tax: AUD 49.95
In Stock
Product Code: Bali flag pole

Free Postage on all Pole orders over $200.00
Custom designed 5 metre Bamboo lookBali flag pole to make sure your flag hangs as the Balinese designed it too, with a slight curve at the top.
Folds down to 1 metre for ease of transporting and storage, and easily extends in 1 metre sections. Also supplied with its own reusable cloth bag for storing.
If mounting on soft surfaces you may also like to order our optional pole spike which will make your instal so much easier and secure.